Member Spotlight: Eshon Allen
Eshon Allen
UCLA Herb Alpert School of Music
Assistant Director of Stewardship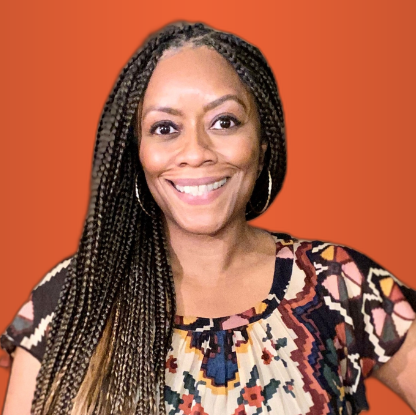 Background Information:
1. Can you tell us about your career trajectory? How did you come into donor relations as a career?
My journey into the fundraising world and donor relations came out of a natural progression of customer service jobs I held in my early years. I worked in retail management straight out of college and then moved on to be a grants assistant in higher education. Those jobs taught me how to serve and assist people with grace, patience and attention to detail. It wasn't until I worked as a temp at a mid-size non-profit that I realized how much those earlier jobs prepared me to serve donors. I saw the commonalities between serving customers and serving the philanthropic community—with that same level of grace, patience and attention to detail. More importantly, the donor relations world seemed a perfect match for what some called my talent for making people feel seen, heard and appreciated. I feel incredibly fortunate to be able to use my innate personality traits as well as learned skills in a career that suits me so well.


2. What influenced your interest in and passion for donor relations? 
I didn't know until later in life what "donor relations" was. It wasn't a field that was widely marketed to me in college or a career I saw others involved in. But once I got my foot in the door at a non-profit, I quickly developed a passion for it. I was influenced by the joy I saw on a donor's face when I greeted them by name as they arrived at my events ("I can't believe you remember my name!"), or by the emotion a donor expressed when I shared a heartfelt thank you letter from a student they supported. Knowing that even the smallest things I contributed made such a big impact on the mission not only gave me a sense of passion, but a sense of purpose. I was hooked!


3. What lessons, words of advice/inspiration would you like to pass on to other donor relations professionals?
Don't underestimate the power of listening. Listening to a donor is obviously integral to the work that we do, but picking up on the small details in what a person says can guide you in meeting a donor's needs and help you enrich their experiences. It can guide you in knowing what information you feel the donor will benefit from receiving and what might bring them the most joy. Sometimes I think we get stuck in the rut of the template stewardship approach, when really hearing what a donor wants or needs can better guide us to more customized engagement. Listening to yourself is also vital. Knowing when you can truly be of service or when boundaries must be set so you can do your job well is something I think we all have had to rediscover over the past two years. 


4. Can you talk about a specific donor engagement or stewardship activity that makes you feel like you are providing the best experience for donors and/or aid recipients?  
When we went into remote work at the onset of the pandemic, I was eager to use video messages to steward our donors and, luckily, I was able to get my team on board with the quick shift in approach. Because I work for a music school, I have always wanted to do a better job of actually sharing music with our donors who have made so much of it possible. I created personalized videos of our student musicians singing or performing the "Happy Birthday Song" for the monthly donor birthday program. In the past donors only received a template card with a few leadership signatures. Now, they get a warm spoken message and a thoughtful song from a smiling student whose education they helped make possible. The positive feedback from recipients has been overwhelming and validating. We identified what was special about our program, and used that to make our supporters feel connected.
Connection to ADRP: 
1. When did you become an ADRP member? 
Two months before the 2022 ADRP International Conference! After viewing numerous ADRP webinars over the past year and enjoying the resources offered online and via emails, I really felt like the organization was so well suited to my ongoing educational needs and an ideal way to feel more connected to my professional community.


2. Why is ADRP membership important to you? 
ADRP membership will allow me to strengthen my skills as a more well-rounded donor relations professional—something that is very important to me. I am always concerned with my work getting stuck in the bubble of what my campus or unit is used to doing and learning from others across the country seems like a great way to ensure I'm broadening my scope of knowledge. It's also important for the sense of community ADRP offers. No one can appreciate the hazards, pitfalls and unbelievable stories we all have more than our peers and it really helps to vent with others—sometimes you just have to have a good laugh at it all!


3. ADRP is universally recognized as the authority on donor engagement for the philanthropy profession. In your own words, how does ADRP serve you in the form of professional development?
ADRP serves me and my professional development because of the vast resources it offers, the gatherings it provides, and the community it builds. It truly is a wellspring of information and solidarity.
Share this post: